I first heard about  the Ultrabland 30 day challenge on YouTube from the gorgeous Stephanie Lange and after struggling since the age of puberty with moderate to severe acne, decided to give it a go.
I describe my skin type as bipolar. I have a thyroid condition which causes my skin to be dehydrated but i'm also prone to oiliness and acne. Oh and just to make things more complicated it's also sensitive.
I'm a daily makeup wearer (Revlon Colorstay) and it's not unusual for me to have to blot excess oil multiple times during the day. Being 35 i also have fine lines on my forehead and frown lines between my brows which makeup always settles into.
I realized how popular the product was when i went in store to make the purchase. At least three sales women recommended the product, also giving me their success stories, and i was told it had only just come back in stock after a few weeks of being sold out.
I'm going into this challenge open minded and determined to follow through with the 30 days. When you have tried almost every product known to man for treating acne its hard to believe that something might actually work. Wish me luck !!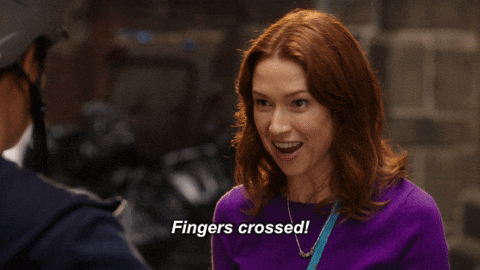 The Plan Of Attack
Skin condition : I currently have four deep below the skin raging pimples on my face and a few tiny ones on my chin and hairline.
MORNING Products: Ultrabland and my full face of makeup
NIGHT TIME Products: Kiehls Midnight Recovery Botanical Cleansing Oil which you apply to a dry face to remove most traces of makeup. Then i will follow up with Ultrabland.
Week 1
First impression: This shit is weird!! It smells a little funny and leaves a residue or film over the skin. So far i have no new breakouts, i'm still fighting the old ones. I feel like they have been forced to reach the surface quicker than they usually would and have already started healing which is uncommon for me.
As the week went on I got used to the residue feeling, it doesn't bother me at all now. I've noticed no evidence of it affecting my daily makeup application or wear, if anything my makeup is sitting better on my skin and not settling in those pesky fine lines. There has been no excessive oiliness, and for the first time in my life i haven't had to blot or powder throughout the day.  So Far So Good !!
Week 2 
During week 2 of the Lush Ultrabland 30 day challenge i had two new cystic blemishes appear on my left cheek. Usually i would be fighting these for a few weeks but they flattened and disappeared by the end of the week.
My skin also started to get a little bit dry so i incorporated Lush's 'Full of Grace Serum Bar' into my nighttime routine. Full of Grace is a solid moisturizing bar that you glide across your face. It begins to melt with your body heat and then you massage it into your skin.
There were days i had to blot during week two but we also had temperatures above 35 degrees and high humidity levels.
My makeup is still applying like a dream, not settling into my forehead lines as much as usual and continues to look beautiful throughout the day.
I'm impressed so far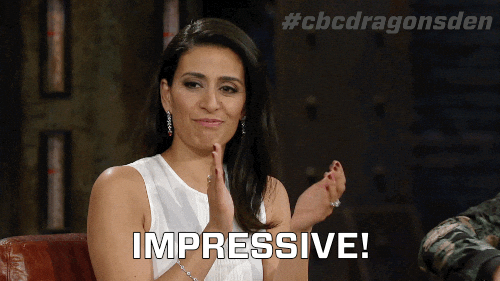 Week 3 
This week i freaked out a little. I had four massive cystic spots appear on that same left cheek. I did the usual OMG maybe i should attack my face with a harsh exfoliator, this lush shit isn't working, blah blah blah. But then i realized, if i was having a reaction to Ultrabland why was it not happening all over my face, why was it only on my left cheek.
I started to relax, i put away the harsh cleansers and exfoliators before i was tempted to use them, and told myself to chill out and trust the products and the process.
I'm so glad i did. By the end of this week my face is looking better than ever. The four massive cystic spots cleared up super fast and i currently have no others lurking below the surface.
I haven't had to blot my face at all and temperatures have been hot!!! My guess is that the Ultrabland has started regulating my skin, resulting in less oil production throughout the day.
I had one day where my makeup didn't apply as nicely. I changed to Covergirl Outlast stay fabulous 3-in-1 foundation and in some areas it looked as though it was not entering my pores. I ended up with what looked like little holes on my face in certain areas. It could have been the foundation/Ultrabland combination or perhaps i didn't wipe enough of the Ultrabland off my face.
I have now started making sure i spend a bit more time with a hot face washer to remove all of the Ultrabland. One of the ingredients is beeswax which probably caused it to sit on top of my skin, not soak into my pores.
Other than that one day i have not had any further trouble with makeup application and i'm still loving that it minimizes my fine lines on my forehead.
As the weeks go on i'm finding myself falling more in love with this product. I cant wait to see what happens in the final week.
I will keep you all posted !!!
WEEK 4 - THE END !!!
Holy Crap !!! Is how i wish to start this update. 
Now, if my face was going to was going to explode in a massacre of breakouts, this week would have been it. It's was the week before my period, the week that i dread and have nightmares about. Usually i have a face full of little ones, big ones, cystic ones, you name it, but you know what this month i had
NOTHING !!!
That's right, not a single blemish on my face. Why so excited you ask? Because i cant remember the last time i had zero pimples on my face. I probably would have been about 12. 
The only negative to report is that i reached the bottom of the container. Last night as i dug my finger into the product the sad black plastic bottom of the container reared it's ugly head. First thing on my to do list today, purchase more !!! 
I also experimented with different foundations with no problem at all. My theory was probably right, application disasters were caused by excess Ultrabland not being wiped off my skin. 
So in conclusion, I need this stuff forever, so Lush do not under any circumstances discontinue it Ever !!! 
UPDATE 1ST MAY 2018
This blog post has proven to be quite a popular. I know for me the quest for clear, gorgeous skin feels like it has been a lifelong journey. The countless number of products I have tried and tested is phenomenal. Not to mention a lot of them, I won't name names, are harsh, abrasive and in the end, damaging to your face.
So I decided to update you guys with the good the bad or the ugly. My honest opinion without the bullshit or trying to please anyone. So here goes.
I still love it. I have never stopped loving it. Honestly, i'm still not used to the 'after' feel, but every time i pull a face like this:
My clear skin tells me to shut the F up and deal with it.
My currant routine is Ultrabland at night followed by Lush 'Full of Grace' serum bar. I have had no more problems with deep cystic acne and when I do get a break out (usually around my period)  its small and clears up extremely fast.        
So, have i convinced you to take the Ultrabland 30 day challenge yet ?
You should!!!
Please reload