Be careful reading Mona Marple's Waterfell Tweed Cozy Mystery Series; you'll become addicted as I have. I only intended to read the first book, but it didn't take long for me to fall in love with Waterfell Tweed and the relatable characters who began to feel like friends. Two days later and I'm three books into the series.
Sandy Shaw is a baker and bookseller in the small village of Waterfell Tweeds. She is a fun, quirky character who runs a shop called 'Books and Bakes.' Sandy becomes the prime suspect when Reginald Halfman is murdered, forcing her to put down her cake tins and baker's hands and solve the mystery herself.
There is never a dull moment in this delightful novella. It's a short and easy read full of information and mystery from the moment you start. Plotted exceptionally well I had no idea who the murderer was and was kept on high alert, ready for anything as I tried to figure it out. There is a subplot too, cleverly placed within the story to keep you interested and entertained.
The second book 'A Tale of Two Bodies' was even better than the first. Once again I didn't work out who the murderer was until the very end. The story contains the same characters as well as some new ones and continues on from the first book. I do have to mention each book can be read as a standalone; Mona Marple does a perfect job of reintroducing the characters without it being repetitive between books.
Prepare yourself; the wording used to describe the baked goods is mouthwatering. Mona transported me right into the bakery with Sandy. I finished reading ravenous for sweets and lucky for me book two ends with a honey cake recipe - Method and suggested variations included. I bet you can guess what I'm making sometime this week.
I love romance, and the Waterfell Tweed Cozy Mystery Series has just the right amount. So far a relationship is developing between two of the characters as each book goes on. It doesn't invade the story or take away from it being a mystery what so ever. 
If you take a look at the cover design of all the books in the series, it gives you a good indication of what these books are like. They are for everyone, young or old, and are fun, lighthearted, witty and beautifully written.
I can't wait to get started on the rest of the series, and at the moment they are free on Kinde Unlimited. 
Do yourself a favor and go and check them out!!!
xxxx
LIKE * SHARE * COMMENT
Let me know the comment section below is working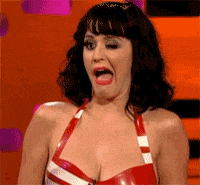 Please reload