Week 27 of 2018 Reading Challenge 'A book recommended by a Librarian'
FYI I don't know any librarians, and I'm not a member of a library, so I did the usual shout out on Instagram and Facebook for a random librarian to recommend a book for me. Guess what it worked.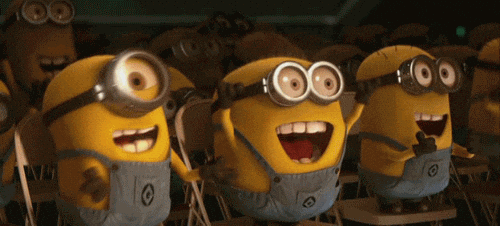 Honestly, I'm in shock, I finished the book yesterday, and I'm still speechless. 'All the little stars' has firmly planted itself my top 10 books of all time.
Jamie McGuire tells a beautiful story of Catherine and Elliot, two outcasts who form an unbreakable bond, and their journey of first love.
Their powerful connection is blown apart when tragedy strikes Catherine's family, and Elliot is forced to leave without saying goodbye. It's a heartbreaking time when she needs him the most and Catherine is left broken and devastated.
Elliot eventually returns to the small town to reunite with his first love, but all is not forgiven, and he sets out to win her back. Elliot now a football star and Catherine working for her mum's B&B, they have become different people.
Catherine is finally ready to forgive Elliot again when he suddenly becomes the prime suspect in a disappearance case. It brings them closer together, and they support one another, but there is something else that could get in the way of their happiness.
Catherine holds a secret. A juicy one. You're going to want to find out what it is.
The mystery surrounding Catherine's secret bubbled away throughout the whole book, grabbing hold of me and preventing me from wanting to put the book down. I knew something big was coming, and at one point I thought I had figured it out, but I was wrong, and I'm so glad I was.
The ending of this book BLEW ME AWAY !!!
There were no clues, giveaways or indications of what was about to happen. It shook me to the core. I don't think I've ever been more surprised in my whole life.
I wasn't expecting such an in-depth book and the angst, tension, and emotion that I would feel along the way. Jamie McGuire courageously touches on the topics of bullying, racism, mental health and violence in the home but in a light not too heavy sort of way. It doesn't bog the story down.
I fell in love with the two main characters. Catherine made me sad, reading about her struggles and feeling her sadness, I wanted to reach out and hug her. Elliot made me proud; he's strong, devoted, protective and sweet.
This book also taught me that secrets could sometimes do more harm when not shared.
Catherine and Elliot, I'm not ready to let go, I want to know more.
Have you read this book and knew how it would end??
If you haven't, I dare you to give it a go!!
xxx
#allthelittlelights #romance #mystery #jamiemcguire #YA #youngadult #younglove @thejamiemcguire 
Please reload