Rebecca Brooks became one of my favorite authors about a year ago when I accidentally stumbled across her 'Men of Gold Mountain' series. I may be biased by in my opinion she is the queen of writing outdoorsy romances. You can expect explicit sex on a mountain, or against a rock, floating in a boat, or perhaps in a cabin, and all without the critters and bugs disturbing the moment.
The thing I love about her the most, it's not just about the sex. Don't get me wrong the sex is scorching but her characters have a connection, a real one and you can quite easily picture yourself in the same scenario, it's a real-life experience.
Her latest release 'Above All' was previously published in 2014 and has made a comeback, and boy am I glad it did.
💙SYNOPSIS💙
Reeling from a sudden breakup, Casey Webb leaves Brooklyn, drives north, and settles in a sleepy mountain town in upstate New York. She's convinced she's happy being alone—until she reads the acknowledgments in her ex-boyfriend's hit debut novel, thanking his new girlfriend "above all."
 
Good thing Ben Mailer is in town. The hot, young Brooklyn-bound chef offers the perfect distraction. Soon the backwoods are heating up… But as their fling turns into more, the demands of Ben's family and budding career make moving to her idyllic town impossible.
Now Casey must decide what she can't live without—her life in the mountains, or the man she wants to be hers above all.
 
💙MY REVIEW💙
I read a lot of books this year that had the cliché older man younger woman scenario but what I found refreshing about this book was the roles were reversed. It's an emotional love story about Casey, the older woman, and Ben the younger man.
Divided into seasons 'Above All' isn't a quick fling romance, Casey and Ben's budding relationship simmers up and down over the space of a year. This format gives you a real insight into the ups and downs of a relationship in a real-world time frame.
Although it feels like love at first sight not long after sharing a first kiss and another passionate embrace cooking together in Casey's kitchen, Ben recoils and leaves the Paper Lake campsite to return to culinary school. 
After spending the entire summer thinking about him, Ben shows up unexpectedly at Casey's cabin door. He is only there for one night before having to head back to NYC, and so one thing leads to another, and they have mind blowing sex.
After a few back and forth trips Ben declares that once he graduates from culinary school, he will return to Casey and the campsite for good. Unfortunately, all doesn't go to plan, and the outcome is devastating.
This scene is the part of the book that made me emotional. I wanted to slap Ben, shake Casey and run up to Paper Lake and talk some sense into the both of them. Casey is so vulnerable, self-conscious and sweet, it had taken her a long time to let anybody in, and it made me want to ugly cry.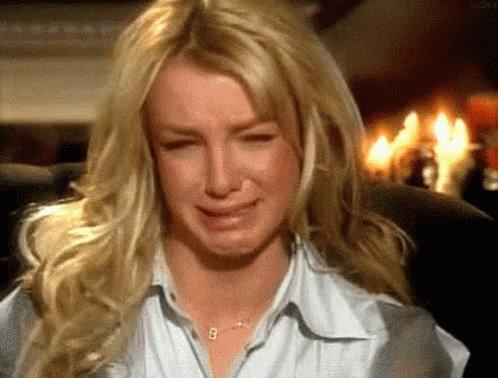 Told entirely through Casey's viewpoint I would have loved to know what  Ben was thinking. Was he equally as smitten with Casey when they first me? Was he worried that she might be far more experienced than he? Was he blown away by their outdoor rendezvous?
Want to know how this erotic romance ends? Well, I'm not going to tell you, you're going to have to read it yourself.
Rebecca Brooks once again does an outstanding job of describing the setting. I could practically feel the icy water of Paper Lake, smell the campsite fires and taste the delectable food that Ben presents to Casey.
The character building was spot on, main characters and secondary ones. I loved everything about Casey, even her annoying insecurities, and Ben, HOLY MOLEY would I like to meet him (don't tell my husband I said that)
Congratulations Rebecca Brooks I can't wait to get my hands on your next book.
💙ABOUT REBECCA BROOKS💙
Rebecca Brooks lives in New York City in an apartment filled with books. She received a PhD in English but decided it was more fun to write books than write about them. She has backpacked alone through India and Brazil, traveled by cargo boat down the Amazon River, climbed Mt. Kilimanjaro, explored ice caves in Peru, trekked to the source of the Ganges, and sunbathed in Burma, but she always likes coming home to a cold beer and her hot husband in the Bronx. Her books are about independent women who leave their old lives behind to try something new—and find the passion, excitement and purpose they didn't know they'd been missing.
💙GRAB YOUR COPY NOW💙
💙CONNECT WITH REBECCA💙
Website: http://rebeccabrooksromance.com/
Facebook: https://www.facebook.com/rebeccabrooksromance/
Twitter: https://twitter.com/BeccaBooks
Instagram: https://www.instagram.com/rebeccabrooksromance/
Goodreads: http://bit.ly/2dzXa0D
Newsletter: http://rebeccabrooksromance.com/newsletter/
Bookbub: https://www.bookbub.com/authors/rebecca-brooks
Amazon Author Profile: http://amzn.to/2dzWUyD
IF YOU HURRY, THERE IS ALSO A GIVE AWAY !!!
Please reload